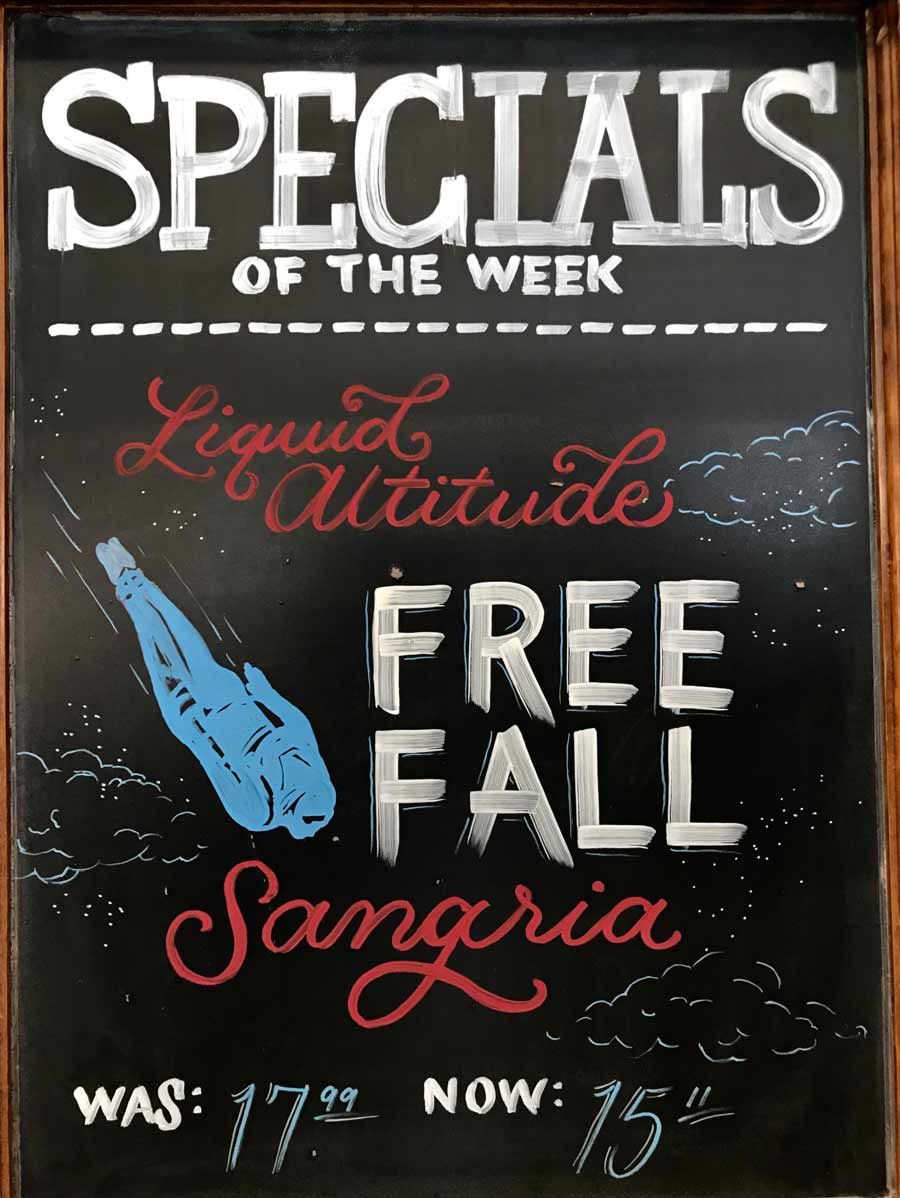 ON SALE THIS WEEK:
Freefall Sangria by Liquid Altitude only $15.11
Made in the Hudson Valley, this bold blend of Cabernet Sauvignon, Merlot, and Baco Noir is made entirely from New York grapes. Infused with fruits and jacked with spirits, this is a sangria that is made for the adventurous.
Capital Wine hosts a free wine-tasting every Friday evening from 6 to 8:45 pm, featuring several wines chosen by our own staff. We offer these wines on sale for 16% off — the same discount as if you were buying a case. And they stay on sale for two weeks after the tasting. Which means that on any given day, half a dozen wines are on sale.
---
Sign board illustrations & hand lettering created & updated weekly by Farrah Mills