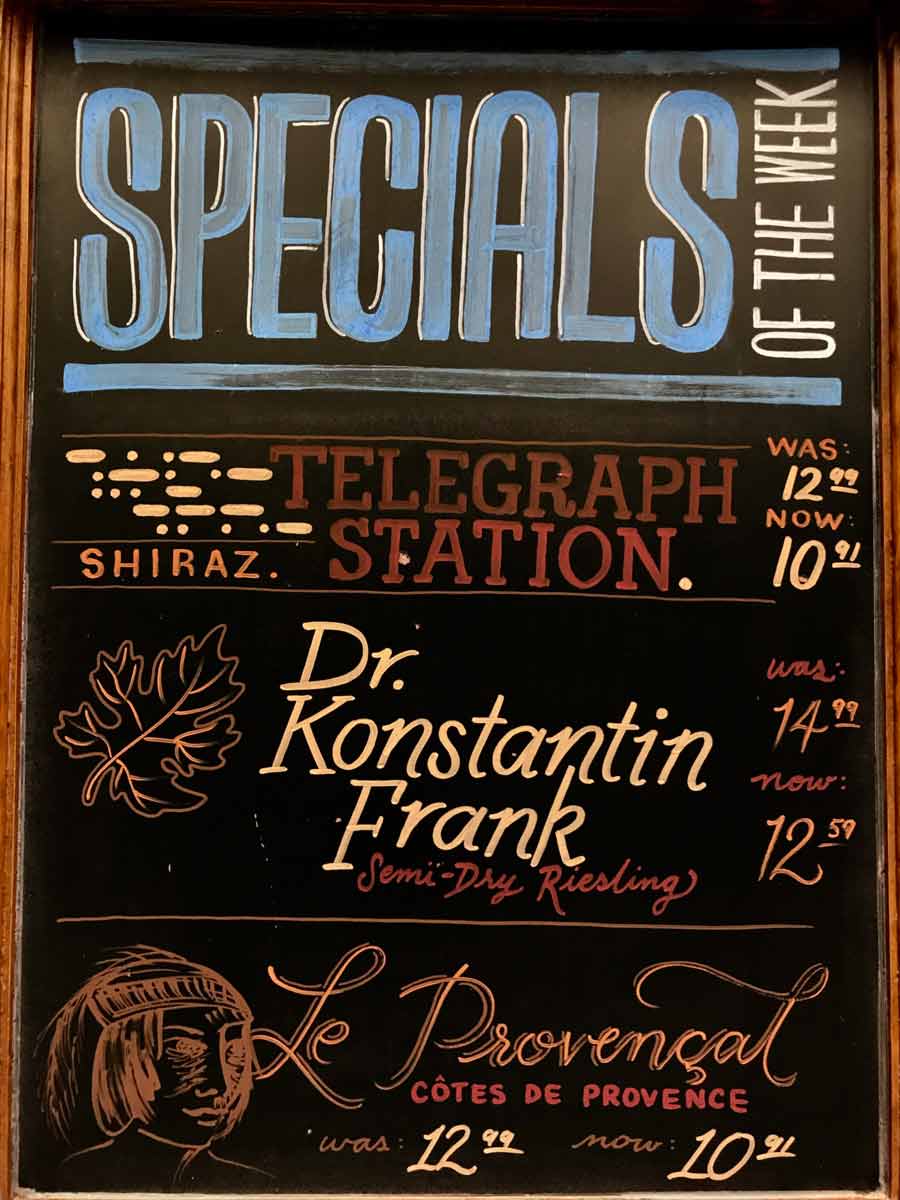 ON SALE THIS WEEK:
Telegraph Station Shiraz $10.91
Dr. Konstantin Frank Semi-Dry Riesling $12.59
Le Provencal Rosé Cotes de Provence $10.91
====================>
Telegraph Station Shiraz (McLaren Vale, Australia)
The Telegraph Station Shiraz shows a deep magenta colour with vibrant purple hues. Intense aromas of blackcurrant, raspberry and mulberry with hints of liquorice, spice and rhubarb. The palate is lively with luscious fresh blackberry and raspberry fruit, coupled with slight mocha and toasty notes. The finish is rich and full with well balanced acidity and velvety tannins.
Dr. Konstantin Frank Semi-Dry Riesling (Finger Lakes, NY)
A nose of orange blossom, lavender and pear make this wine irrestible. The vibrant mouth feel of this wine reveals flavors of apple, peach, mandarin oranges and leads into a zesty fruit finish. Serve with light spicy foods or dessert.
Le Provencal Rosé (Côtes de Provence, France)
With a pale salmon-pink robe, this rosé reveals aromas of white flowers and red berries. In the mouth, its beautiful structure expresses notes of candy and fresh fruit. Its exceptional roundness makes it an ideal wine to serve as an aperitif as well as with salads, grilled fish, and Mediterranean cooking.
Capital Wine hosts a free wine-tasting every Friday evening from 6 to 8:45 pm, featuring several wines chosen by our own staff. We offer these wines on sale for 16% off — the same discount as if you were buying a case. And they stay on sale for two weeks after the tasting. Which means that on any given day, half a dozen wines are on sale.
---
Sign board illustrations & hand lettering created & updated weekly by Farrah Mills