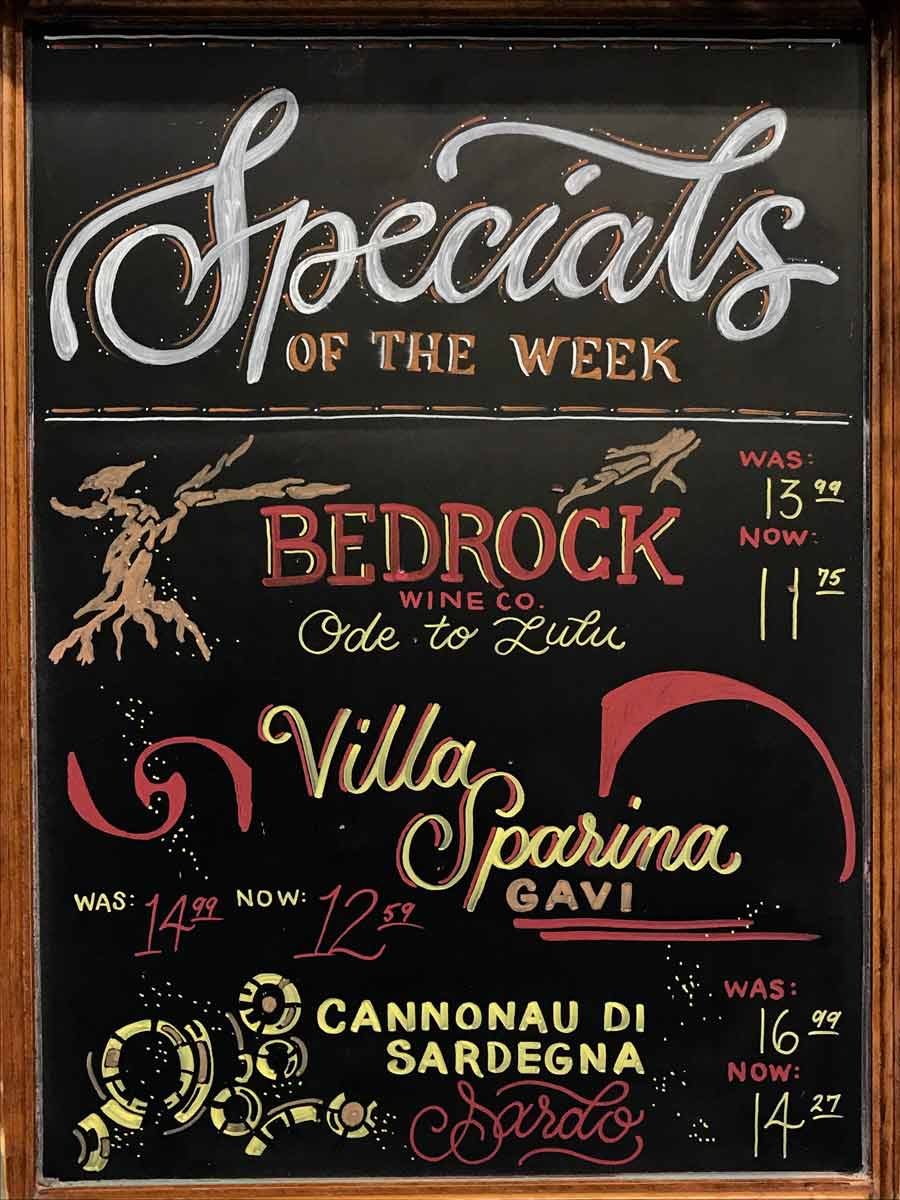 ON SALE THIS WEEK:
Bedrock Wine Co. Ode to Lulu $11.75
Villa Sparina Gavi $12.59
Cannonau di Sardegna Sarato $14.27
================================>
Bedrock Wine Co. Ode to Lulu (Sonoma, CA)
Varietals: Mourvedre, Granache, Carignon
Nose:Light, Red berry, dried rose petal, melon
Mouth: Light red cherry, strawberry, wild red raspberry, spice, kiwi
Finish: Dry, great balance, berry and mineral layers
Villa Sparina Gavi (Piedmont, Italy)
Varietals: Cortese
Nose: White peach, yellow flowers, hint of spice.
Mouth: Light – medium, white peach, bartlett pear.
Finish: Smooth, long front well balanced, lush
Cannonau di Sardegna Sarato (Sardinia, Italy)
Varietals: Cannonau (Granache)
Nose: Smokey black cherry, raspberry
Mouth: Full Black Cherry, Pommengranate, Licourice whip
Finish: Dry, Dark Berry and Mineral
 * Tasting notes by Greg at Capital Wine
Capital Wine hosts a free wine-tasting every Friday evening from 6 to 8:45 pm, featuring several wines chosen by our own staff. We offer these wines on sale for 16% off — the same discount as if you were buying a case. And they stay on sale for two weeks after the tasting. Which means that on any given day, half a dozen wines are on sale.
---
Sign board illustrations & hand lettering created & updated weekly by Farrah Mills