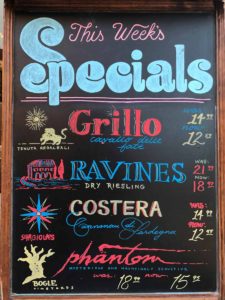 On Sale this week:
Nine Pin Hard Cider
based right here in Albany NY!
Belgian $7.19
Signature $7.19
Ginger $7.19
Cranberry $10.79
Idared $8.09
=====================>
BELGIAN
A farmhouse blend of local apples fermented with a Belgian Abbey Ale yeast. This cider invokes the characteristics of preferred Belgian beers with notes of tropical fruit resulting in a smooth creamy mouth feel.
SIGNATURE
This is our flagship product using a blend of apples from Samascott Orchards. It is an off dry sparkling cider with a crisp, bold, and refreshing taste.
GINGER
A spicy yet balanced cider created from a blend of dessert apples from Samascott Orchards and infused with ginger and orange peel.
CRANBERRY
This beautiful cider is crafted by co-fermenting our classic blend of New York apples with cranberries sourced from a bog deep in the Adirondack hills. Rich with tart fruit, our cranberry cider evokes classic autumnal flavors to perfectly garnish any festive gathering.
IDARED
The Idared variety is a cross between a Jonathan and a Wagener apple. This single variety cider is dry and bright with a crisp tangy finish.