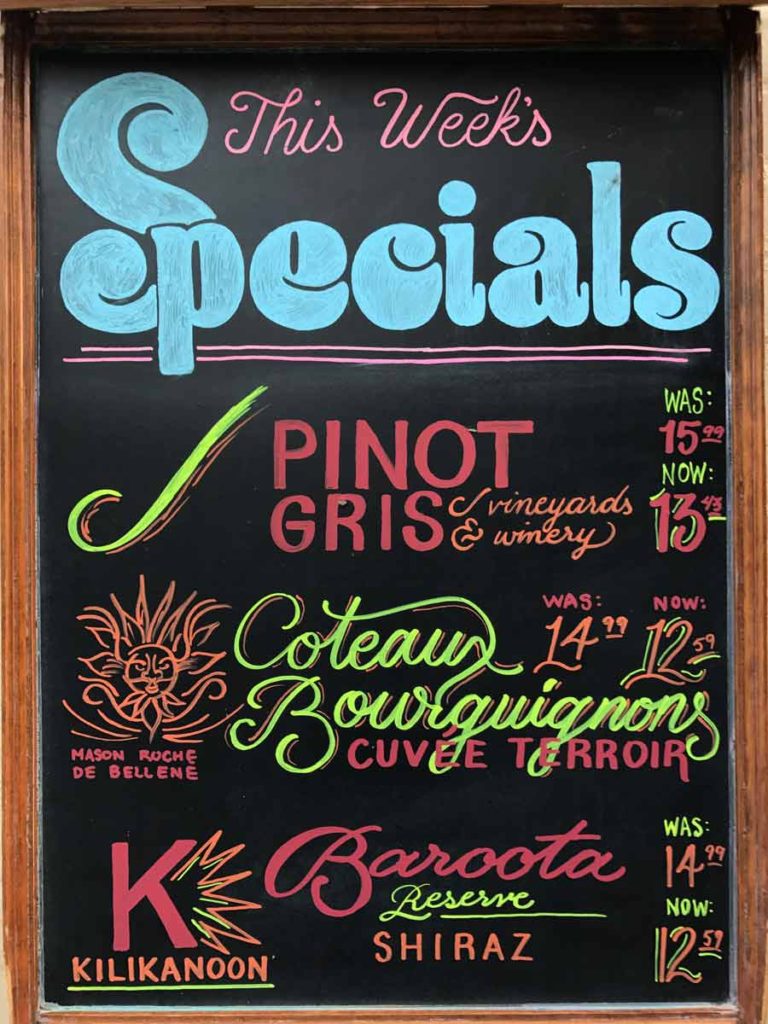 Pinot Gris J Vinyards & Winery $13.43
Maison Roche De Bellene Coteaux Bourguignons Cuvee Terroir $12.59
Kilikanoon Baroota Reserve Shiraz $12.59
=====================>
Pinot Gris J Vinyards & Winery (Russian River Valley, CA)
We first made Pinot Gris in 1996. Our version of this variety is crisp with bright fruit and a kiss of minerality. J Pinot Gris combines the best of both New World and Old World styles. We draw fruit from a combination of warm and cool climates for a blend of citrus and tropical notes with a notable fleshiness and firm acidic backbone.
Maison Roche De Bellene Coteaux Bourguignons Cuvee Terroir (Burgundy, France)
Made to be drunk in its youth, this wine from Nicolas Potel is produced from a blend of Gamay and Pinot Noir. The crunchy red fruit and floral notes of the Gamay complement the richer, structured Pinot Noir – it's like cross breeding a Fleurie and Savigny-les-Beaune.
Kilikanoon Baroota Reserve Shiraz (Clare Valley, Australia)
*All tasting notes courtesy of the vintners.
 Capital Wine hosts a free wine-tasting every Friday evening from 6 to 8:45 pm, featuring several wines chosen by our own staff. We offer these wines on sale for 16% off — the same discount as if you were buying a case. And they stay on sale for two weeks after the tasting. Which means that on any given day, half a dozen wines are on sale.
---
Sign board illustrations & hand lettering created & updated weekly by Farrah Mills