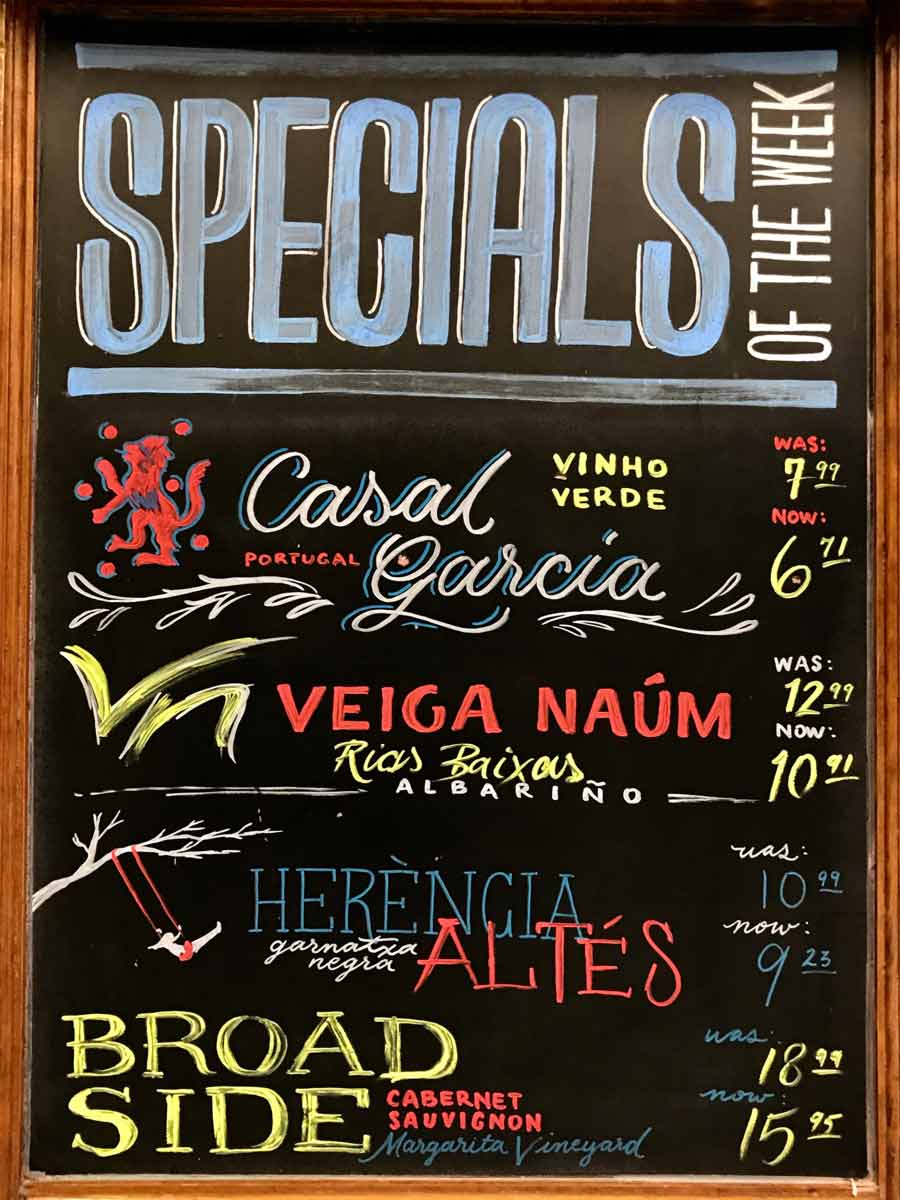 ON SALE THIS WEEK:
Casal Garcia Vinho Verde Portugal $6.71
Veiga Naum Rias Baixas Albarino $10.91
Herencia Altes Garnatxa Negra $9.23
Broad Side Cavernet Sauvirnon Margarita Vineyard $15.95
=================>
Casal Garcia Vinho Verde (Penafiel, Portugal)
Notes of citrus are amongst the fruity aromas that define the freshness and youth of this limpid and delicate wine.
Veiga Naum Rias Baixas Albarino (Salnés Valley area
Galicia, Spain)
A lovely example of the varietal Albariño. Light yellow straw color in the glass with green-gold nuances. Nicely combines fruit and floral notes on the nose with good aromatic intensity. The attack is fresh and fruit driven. The wine remains enjoyable and aromatic along the length of the palate. The wine is complete with very pleasant finish that is fragrant and persistent.
Herencia Altes Garnatxa Negra (Terra Alta, Catalonia, Spain)
By mixing old and young vine fruit (40–100 years old), and fermenting in concrete, Nuria is able to create an affordable, lively, and elegant version of Garnatxa showcasing the delicate Pinot-side of the variety.
Capital Wine hosts a free wine-tasting every Friday evening from 6 to 8:45 pm, featuring several wines chosen by our own staff. We offer these wines on sale for 16% off — the same discount as if you were buying a case. And they stay on sale for two weeks after the tasting. Which means that on any given day, half a dozen wines are on sale.
---
Sign board illustrations & hand lettering created & updated weekly by Farrah Mills