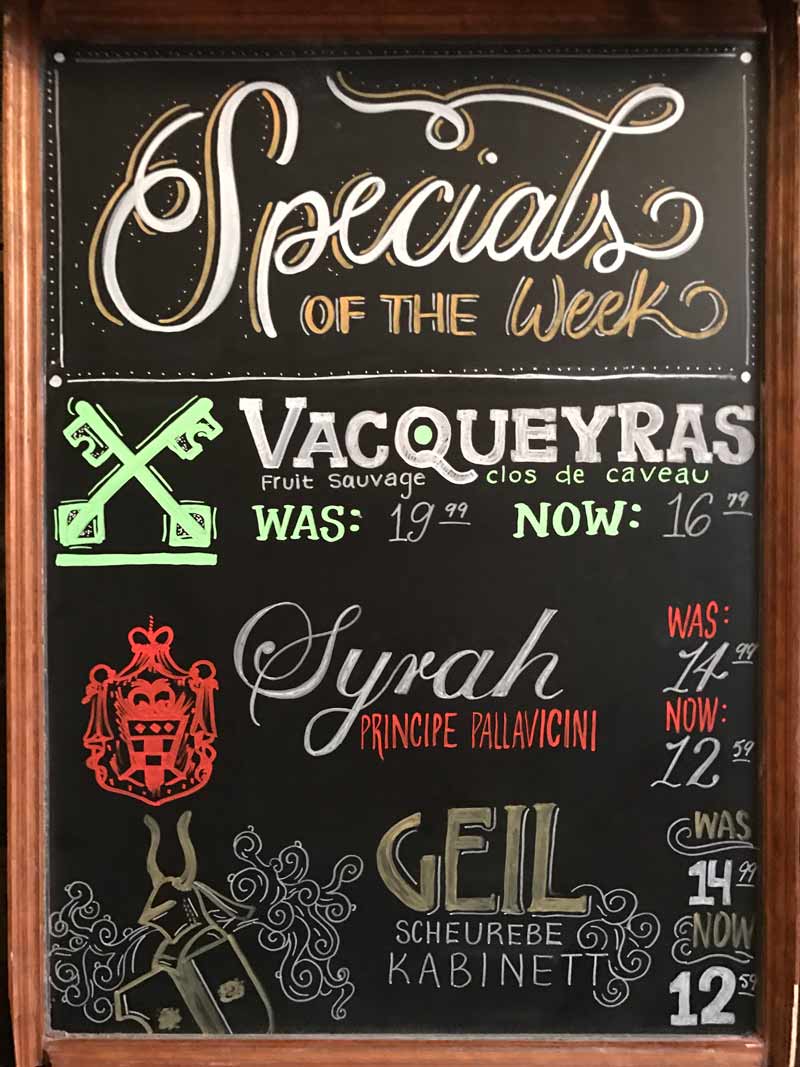 Vacqueyras Fruit Sauvage Clos de Caveau (Rhône Valley, France) was $19.99 now $16.79
Syrah Principe Pallavicini (Lazio, Italy) was $14.99 now $12.59
Geil Scheurebe Kabinett (Rheinhessen, Germany) was $14.99 now $12.59
Each week we feature 3 or 4 wines at our Friday night wine tasting. We offer these wines on sale for 16% off — the same discount as if you were buying a case. And they stay on sale for 2 weeks after the tasting. Which means that on any given day, 6 to 8 wines are on sale. Amazing.